Authentic

Sales
"Trust is at the core of Transaction" 
Course Outline | Course Outcomes | Fee & Booking | Further Questions | Related Courses
Lead Philosophy
At the core of our daily transactions is our ability to sell, whether that is our selves, a product or service or both. In it's essence sales is about speaking to and engaging with our most core drivers, it's not an intellectual thing, it's a gut feeling controlled by our old mammalian brain. If we can speak to our customers from our core drivers, we can engage and sell with authenticity, trust and excitement, building longer lasting and more profitable relationships. This course gives the tools to take anyone from being a sales person to the holy grail of – trusted advisor, partner and friend. Download the course PDF
"The team at the Hub manage to generate an environment quite unlike other communications programs where participants are encouraged to focus on what is authentic to them as professionals and presenters, rather than align themselves to predetermined and prescriptive social styles"
Adam Carrel : Partner / EY – Climate Change & Sustainability Services (CCASS).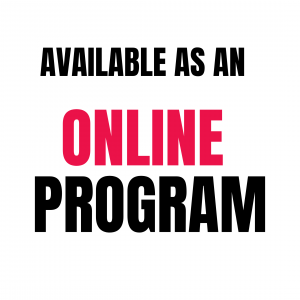 Speak to us about this course!
Course

Outline
This course is all about effective communication and authenticity at its core level of engagement. Topics include: 
Understanding Authenticity

Active Listening

Effective Communication

Strategic Sales

Seeking the win-win

Mechanics of the Trusted Advisor

Selling with Vitality

Reflective listening.
Course Outcomes
Outcomes from this course include;
Developing your authenticity in sales

Learning how to communicate effectively

Developing trust

Creating deep engagement

Selling for the long term

Becoming a Trusted Advisor
Who is this course for?
This course is perfect for person or organisation in sale of products services that seek to find genuine long term clients in an authentic engaging way that wants a to develop trust, enragement and friendship with those around them. The effective sales course uses fundamental communication, performance and sales techniques based on fundamentals human drivers using proven theatrical performance and mindset techniques.
Program Details
Maximum Persons : 20 per group
Minimum Hours : 12 (course can be split across several sessions)
Investment : $4,250 + GST or $250 pr / hd
Location : Available both Nationally & Internationally. The HubStudio has facilities in both Perth & Syndey & Online.
All HubStudio programs can be tailored to suit the needs of our clients, and in most cases programs often are, so please talk to us about your needs. We'd love to hear from you.
Further Questions
The HubStudio is an expert at organising tailored packages for each business to suit their specific needs, in fact it's the best way to ensure value and a fantastic return on investment. Areas we work in include; personalised and group training programs, management communication strategies, personal presentation consultancy and executive mindset coaching. 
Pricing and structure is negotiable and we will always find a package that suits. We run both on site and off-site programs for as little as 1 person or 100. Whatever your business communication needs are we can help
Contact Us
For further questions or queries please contact us directly during 9am – 6pm / Monday – Friday on the below details: 
Office: (02) 9212 0522  
Email: info@thehubstudio.com.au
Perth Office : 59 Waddell Rd Bicton, WA 6157
Sydney Studio: 18 City Rd, Chippendale NSW 2008