The Confident

Presenter
"Become a confident, engaging and powerful public presenter".
Course Outline | Course Outcomes | Fee & Booking | Further Questions | Related Courses
Course Overview
The Confident Presenter is a one day comprehensive presentation skills course. The ability to present effectively to a group is a fundamental and essential skill – one that will set you apart from your peers. Here at the Hub we passionately believe it's not just what you say, but how you say it that makes the single biggest difference. Based on proven theatrical techniques The Confident Presenter will teach you the essential skills to deliver your core message with authenticity and impact. 
"It was one of the best training days I have ever attended and I know the feedback has been very positive right across the CCAS team in Sydney, so much so, in fact, that partners in other jurisdictions are interested in acquiring his services for their teams." 
Kevin Clancy: Manger: EY – Climate Change & Sustainability Services (CCASS).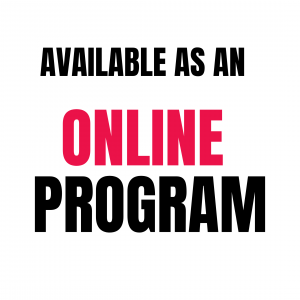 Speak to us about this course!
The Six Pillars Of Effective Communication
Course

Outline
The course is broken down into four main areas of discovery. Authenticity, Nerves, Voice & Body Language. We explore each of these areas through the below structure.
Me TV – Putting Yourself In The Picture.  
To Be Or Not To Be – Why Authenticity is vital 
To Pee or Not To Pee – Nerves & How To Love Them 
 Flexing The Folds – How To Find Your Voice. 
Flexing The Fibres – How To Use Your Body.  
Build It & They Will Come – Content & Structure. 
Practice Makes Perfect – Rehearsal Session & Debrief.
Course Outcomes
This series will equip you with all the necessary techniques to create a deep, trusted engagement with your audience. A selection of general outcomes are;
Become more authentic & truthful
Better use of physical, vocal and habitual patterns
Control nerves & use them for your benefit
Greater body awareness and control
Use story & structure for deep engagement
Mental and physically preparation techniques
Who is this course for?
This course is for anyone who has a fear of public speaking, or needs to develop their leadership competency and ability to engage an audience. Perfect for anyone in a customer facing role, new leadership position, internal presentations reports and the next emerging CEO. Effective communication is a vital skill, this course is the foundation of how to deeply engage any chosen audience.
Program Details
Maximum Persons : 20 per group
Minimum Hours : 12 (course can be split across several sessions) Investment : $4,250 + GST
Location : Available both Nationally & Internationally. The HubStudio has facilities in both Perth & Syndey & Online.
All HubStudio programs can be tailored to suit the needs of our clients, and in most cases programs often are, so please talk to us about your needs. We'd love to hear from you.
Further Questions
The HubStudio is an expert at organising tailored packages for each business to suit their specific needs, in fact it's the best way to ensure value and a fantastic return on investment. Areas we work in include; personalised and group training programs, management communication strategies, personal presentation consultancy and executive mindset coaching. 
Pricing and structure is negotiable and we will always find a package that suits. We run both on site and off-site programs for as little as 1 person or 100. Whatever your business communication needs are we can help
Contact Us
For further questions or queries please contact us directly during 9am – 6pm / Monday – Friday on the below details: 
Office: (02) 9212 0522  
Email: info@thehubstudio.com.au
Perth : 59 Waddell Rd Bicton, WA 6157
Sydney: 18 City Rd, Chippendale NSW 2008
Our office and studio is located across from Victoria Park and the Broadway Shopping Centre in Sydney's Chippendale. For best parking and travel options please click here.