Entreprenurial

 Mechanics
"How To Build Your Success Engine" 
Course Outline | Course Outcomes | Fee & Booking | Further Questions | Related Courses
Lead Philosophy
Mindset is everything. This course breaks down the building blocks of entrepreneurialism allowing each participant to focus on their core drivers and the processes to achieve their goals. By studying the mechanisms behind process, success thinking and personal motivation we can unlock greater efficiency, vitality and focus for each individual, whilst at the same time building new standards of thinking and working across the organisation, developing both culture and communication. Download the course PDF
"The concepts Oli taught me will stay with me for years, well beyond any other training I have had."
Jonathan Airey :Quantcast – Quantcast – Head of Product and Performance APAC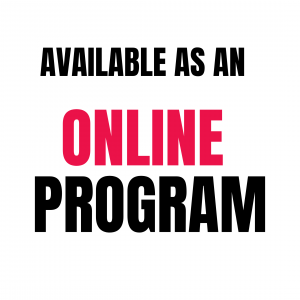 Speak to us about this course!
Course

Outline
Through experiential and goal focused exercises this course focuses on the following things:
Problem / Solution Thinking

The Locus Of Control

Discovering your 'why'

Building Accountability Metrics

Process Orientation

Law Of Attraction

Mental Health

Personal Empowerment
Course Outcomes
Each participant will be given tools to develop a core skill base focused around;
Process Thinking

Authenticity

Accountability

Solutions focused thought

Efficiency

Personal Vitality

Development of Intuition

Effective Venerability

Effective Communication
Who is this course for?
Any business who is committed to developing a new or improved way of thinking and working. This is perfect for whole team activation and for instilling whole of company ideology. Any business is a collection of individuals, but this series is a great way to empower that individuality into a universal pedagogy and way of operating. If you can create effective work processes, then you have the building blocks for innovation, culture and success. This series uses fundamental entrepreneurial success tools and puts them into action, in a bespoke way that suits each individual business.
Program Details
Minimum Length: 8 Hours
Maximum Persons: 20
Minimum Persons : 4
Minimum Cost: $3,250 + GST or $250 pr hr
All HubStudio programs can be tailored to suit the needs of our clients, and in most cases programs often are, so please talk to us about your needs. We'd love to hear from you.
Further Questions
The HubStudio is an expert at organising tailored packages for each business to suit their specific needs, in fact it's the best way to ensure value and a fantastic return on investment. Areas we work in include; personalised and group training programs, management communication strategies, personal presentation consultancy and executive mindset coaching. 
Pricing and structure is negotiable and we will always find a package that suits. We run both on site and off-site programs for as little as 1 person or 100. Whatever your business communication needs are we can help
Contact Us
For further questions or queries please contact us directly during 9am – 6pm / Monday – Friday on the below details: 
Office: (02) 9212 0522  
Email: info@thehubstudio.com.au
Perth Office : 59 Waddell Rd Bicton, WA 6157
Sydney Studio: 18 City Rd, Chippendale NSW 2008