The Confident

Communicator
A comprehensive body language & engagement technique workshop
Course Outline | Course Outcomes | Fee & Booking | Further Questions | Related Courses
Lead Philosophy
The Confident Communicator is a body-language and audience engagement workshop designed to give you expert skills in communicating physically with authenticity and impact. If you don't know how to use your body in space, for presentations and client meetings, or if you want to learn greater techniques to utilise the space to your advantage – then this this series is for you. 
The Confident Communicator is perfect for those professionals looking to increase engagement with chosen stakeholders, both in public presentations or internal communications. Non-verbal and visual communication make up 93% of overall communication. Make sure your body is aligned with your core message.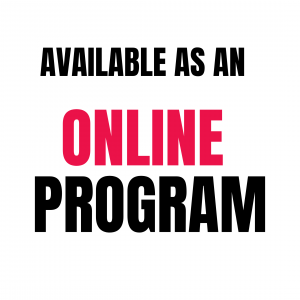 Speak to us about this course!
Course

Outline
This program works on individual self expression and body-language techniques through practical learnings, based on proven performance techniques. By using a range of connecting physical and mental exercises we unlock your ability to be alive and present, grounded and confident. 
Interview – Prior half hour individual interviews with each participant before the course.
Introduction – What is body language and why is it so important
Overview – Introductory theory on body language and physical vitality
Learn your own Language – Awareness of habit though practical exercises. 
Decoding The Senses – Exploration of various vitality and body language techniques through practical exercises using your own personal real world presentations and scenarios.
To Your Own Self Be True – Learning how to be physically authentic and 'real' in front of a crowd.
Use The Room – Practical study of various spacial usage techniques for presenting and client situations.
Individual Goals & Discussion – Feedback and goal setting
Course Outcomes
This series will equip you with all the necessary body-language techniques so you can speak to your audience genuinely and from your centre; to create a deep, trusted engagement with your audience. A selection of general outcomes are;
Awareness of non-verbal communication habits. 
Techniques to overcome physical nerves, and how to be be grounded in spite of them.

Techniques for being present and available to your audience. i.e. Authentic. 
Spacial awareness & how to use it to your advantage. 
Far greater body awareness and control of habit. 
Techniques for being truly engaging to any audience. 
Who is this course for?
The Confident Communicator is designed for inter-personal communication. It's the perfect series for anyone looking to better manage a team, lead an organisation, impress those around them, and deliver authentic and engaging messaging. At the end of the day business is all about people, your people, their people, the people you want to get to know and great communication is about how you make other people feel; do they feel inspired, listened to, understood, motivated etc.. This series will teach you those fundamental communication skills you need to engage authentically and with impact.
Program Details
Maximum Persons : 20 per group
Minimum Hours : 12 (course can be split across several sessions) Investment : $4,250 + GST
Location : Available both Nationally & Internationally. The HubStudio has facilities in both Perth & Syndey & Online.
All HubStudio programs can be tailored to suit the needs of our clients, and in most cases programs often are, so please talk to us about your needs. We'd love to hear from you.
Further Questions
The HubStudio is an expert at organising tailored packages for each business to suit their specific needs, in fact it's the best way to ensure value and a fantastic return on investment. Areas we work in include; personalised and group training programs, management communication strategies, personal presentation consultancy and executive mindset coaching. 
Pricing and structure is negotiable and we will always find a package that suits. We run both on site and off-site programs for as little as 1 person or 100. Whatever your business communication needs are we can help
Contact Us
For further questions or queries please contact us directly during 9am – 6pm / Monday – Friday on the below details: 
Office: (02) 9212 0522  
Address: 18 City Rd, Chippendale NSW 2008
Our office and studio is located across from Victoria Park and the Broadway Shopping Centre in Sydney's Chippendale. For best parking and travel options please click here.