Studio Testimonials
Adam Carrel:

 
Partner / EY – Climate Change & Sustainability Services (CCASS). 
"The Hub Studio's 'confident presenter' program is unique in the market. The team at the Hub manage to generate an environment quite unlike other communications programs where participants are encouraged to focus on what is authentic to them as professionals and presenters, rather than align themselves to predetermined and prescriptive social styles. What also sets the program apart is Oliver and the team's professional origins in stage acting, this offers genuine context on the skills and disciplines in managing managing nerves and in projecting a sense of presence, regardless of your audience. I have put all of our team members through the program and will continue to do so."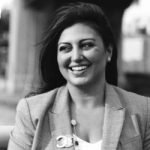 Aniqa Tariq: VP New Markets – Bluewolf an IBM Company. 
"I had the pleasure of working with Oliver from Hub Studio on a program to help elevate my game in public speaking skills on camera and stage.  Oliver put together a customized program with real, tactical workshops to help coach and guide me on being a confident public speaker on camera.  What I enjoyed about Oliver's coaching was it didn't take long to see results, during a 3 hour session I could see the vast difference between my initial on camera experience and at the end.  Additionally, he gave me tactical tips and tricks I still use everytime I get on stage or infront of a camera.  I highly recommend Oliver as an executive coach and confident! "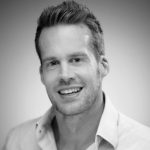 Jonathan Airey: Quantcast – Head of Product and Performance APAC
"I had the privilege of working with Oli lead an immersive presentation session with myself and my broader team. The session was revolutionary – it took the fundamentals required for confidently communicating and broke it down into the essentials that has changed the way I communicate – both when presenting and when speaking to people.
I have been in many presentation trainings and this goes well beyond the skills required to present. The concepts Oi taught me will stay with me for years, well beyond any other training I have had, enabling me to be a far better communicator.
I got so much out of Oli's course, that I booked multiple separate private sessions to continue the journey to become the true confident communicator. I highly recommend Oli to absolutely everyone and I will continue to use him!"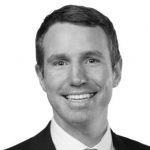 Kevin Clancy: Manger: EY – Climate Change & Sustainability Services (CCASS). 
"It was one of the best training days I have ever attended and I know the feedback has been very positive right across the CCAS team in Sydney, so much so, in fact, that partners in other jurisdictions are interested in acquiring his services for their teams."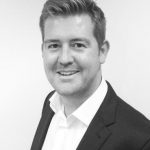 Chris Scudder: Quantcast – Sales Director S.E Asia & Greater China
"Working with oliver and the hub studio team was a thought provoking, reflective and highly original coaching course. The Hub Studio allowed me to discover my authentic self and it's enabled me to deliver more convincing and engaging presentations since. I've been through many training courses but the level of experience, variation and professionalism from the hub studio was truely unique."